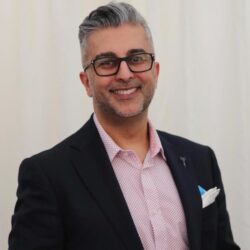 Sanjay Sethi qualified from Guy's Hospital in 1993 with BDS. He is in private practice in London and has a special interest in aesthetics and implants in dentistry.
He has lectured extensively internationally. He is a full member and Past President of the British Academy of Aesthetic Dentistry, an active member of the European Academy of Esthetic Dentistry, and is also a member of the ADI.
Both Sanjay and his brother Nik run independent courses and also are directors of the Aesethix education programme.