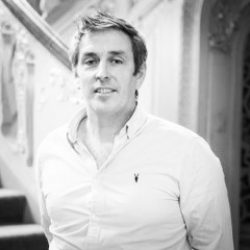 Dr Chris McConnell is a general dentist with a special interest in cosmetic, sedation and implant dentistry. He works in his predominantly private practice in Cornwall, which is situated within 50 metres of one of the UK's premier surfing beaches.
He has a broad working dental background having worked in specialist hospital units, bespoke fully private clinics, and corporate NHS practices. In 2007 he purchased his current business and has developed it into a successful, award winning cosmetic and sedation centre. He is an active committee member of the British Academy of Cosmetic Dentistry, is founding chair of the Peninsula Cosmetic Dentists.
From his experience, Chris feels that every general dental practitioner can incorporate achievable and profitable advanced techniques into everyday practice.  In his courses, Chris has a particular enthusiasm for debunking dental myths and demonstrating how dentists can implement these techniques easily and affordably for both their patients and themselves. Through his engaging and straight to the point teaching style, he is committed to making sure that attendees get the most out of his sessions and leave with the ability and enthusiasm to use all the course skills straight away on return to practice. Delegates on Chris' courses commonly come away feeling refreshed that someone just says it as it is, and find it easy to understand how to generate maximum gain from the course.