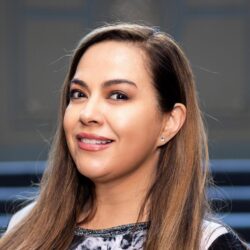 Membership Director
Gina is the Principal Dentist at Bishopsgate Dental Care, a multi-award-winning practice in the City of London. Her practice has been awarded "Best Dental Practice in London", "Best Patient Care London, "Best Dental Team South" and "Best Dental Team Nationwide". Gina has also been awarded several High Commendations including "Dentist of the Year".
Gina practices all aspects of general dentistry and has a special interest in Cosmetic Dentistry and Invisalign, an expert having treated close to 1,000 cases with this system.
Due to her expertise in the field, Gina is also a speaker for Invisalign and a faculty member for Align Technology, she is regularly invited to participate in trials for the company.
Gina is one of the BACD Board of Directors; she has successfully organised conferences for the BACD and is regularly invited to speak for different dental organisations.
She has a passion for learning and regularly attends conferences and courses, especially for Cosmetic Dentistry and Invisalign.