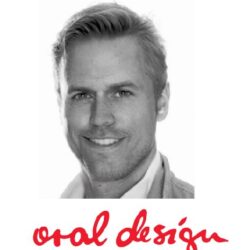 Simon Newbold RTD (Oral Design Member)
Simon has been in dental technology for almost 40 years; it all started in Shrewsbury UK where he is originally from.
He moved to London in 1991 after completing his Diploma in Dental Science in Birmingham. He worked with many well-known dentists and technicians which helped him develop his skills as a technician further and establish himself as a household name in the London dental community.
In 2017 he received the great honour of being invited into master Willi Gellers Oral Design group. Simon now runs Oral Design Harley Street lab and specialises in high-end dental restorations.
Here he has the opportunity to share his expertise in how modern technology can be combined with hand-made designs to make a great outcome.