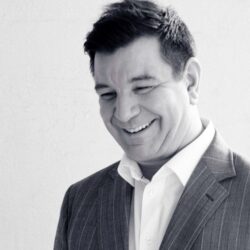 Peter Pizzi CDT, MDT, F.N.G.S.
Peter is our HEADLINE tech speaker on Friday 11 November
#tagyourtech
As a dental educator for several years Peter has found an easy transition into both the technical/clinician circuit lecturing both Doctors and technicians nationally and internationally including in the United States, Canada, Australia, Asia, and Europe.  His personal appreciation and expertise on all phases of Clinical /Laboratory techniques including Fixed Prosthodontics, Ceramics, Implantology, Muscle Function, Color communication, Digital Photography, Material Options and Mandibular Physiology have made him a source of knowledge and motivation for his peers. Peter's unique lecture ability and communication skills create a great learning environment.
Graduate and Mentor at the Kois Center for Dental Excellence
Board member of ASMDT (Association of Master Dental Technicians)
Teacher and educator in Master Dental technician program (New York University)
Member of the AAED (American Academy of Esthetic Dentistry)
Fellow of the NGS (Northeastern Gnathalogical Society)
Editor in Chief, [Inside Dental Technology] Aegis Communications
Executive Board Member of the NGS
Faculty at NYU School of Dentistry
ACP Technician of the year 2018
Peter has also lectured as a dental teammate with many Drs including Drs John Kois, David Hornbrook, Lenord Kobren, Sivan Finkel and Micheal Ricciardi