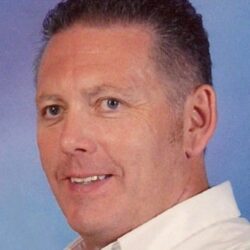 Mr Gregor Connell
VOCO GmbH
German Restorative & Preventative Materials manufacturer
Current position:
Director of Clinical Education for North America & Australasia
Mr. Connell has spent thirty-three years in the dental industry and over forty years involved in Sales, Marketing, Sales Management and Professional Training.
He is described by his dental industry peers and clients as a dynamic, knowledgeable and engaging speaker. One who brings not only technical and educational content to every session…but delivers it with clarity, acuity and humor.
Mr. Connell has been published Internationally and has lectured in over 50 states, from coast-to-coast in Canada and throughout Europe, New Zealand and Australia. His audiences vary from Distribution Sales Professionals and their Management groups, to Private Study Clubs, Dental Societies or Dental Schools (Students & faculty) to large National and International trade show venues.
Any topic presented, is delivered from a foundation of deep knowledge and understanding. Passion is the "fuel" that brings the presentations to life for his audiences. 
Education
University of Western Ontario (London) – BSc Biology
McGill University (Montreal) – Micro MBA
Lecturing Experience:
Over 3,500 hours of lecturing
Clinical/Material/Science lectures presented in:
51 US States
Canada
Germany
France, Spain & Italy
Australia & New Zealand
Over 300 Hours of Web-based Lectures
Publications:
Multiple web-based articles
Australasian Dentist Magazine – (Pending March 2023)
Seminar Feedback from Attendees
"Great Presentation and speaker"…Dr. Michael L Beckley, Livermore, CA
"Gregor is an excellent speaker who has a deep understanding of our clinical world and how dental materials impact our profession" …
Dr. J. Kanca III, DMD, AACD, AAED, AGD, Middlebury, CT
"Gregor is a natural speaker and excellent communicator" …
Dr. Mark Hyman, Greensboro, SC
"Gregor thank you for a very entertaining and humorous lecture"…
Dr. George Young, San Francisco, CA
 "Excellent Speaker!" Dr. John O. Burgess, Birmingham, AL …
 "One of the most entertaining and informative lectures I have ever attended in over 20 years!!!" Dr. Jerry Reeves, Greer, SC
 "Gregor is an excellent speaker…. Informative and entertaining which is always a great combination especially in regard to dental materials, thank you!" Dr. R. Wong, Honolulu, HI
 "I have known Gregor for several years. I am a dentist, he is not. However, Gregor has the knowledge and grasp of scientific subject matters beyond the scope of most dentists.  I would recommend you listen to him for any lecture". Dr. Frank J. Milnar, DDS, AAACD
 "It is with great pleasure I write a recommendation for Gregor. Very smart guy with knowledge of dental materials. His practical education tips are very helpful in everyday practice. I attend his educational seminars and always learn a lot. I wish all dental materials educators are like him"…
Dr. Derrick Chua, DMD, San Francisco.
 "Gregor is a gifted communicator with an amazing ability to simplify the complexity of materials, highly recommend!"
Dr. C. Tam, Auckland, NZ
 "Outstanding and very knowledgeable presenter!"
Dr. K. Jordan, DDS, Clinical Assistant Professor, Comprehensive Dentistry and Biomaterials – Operative Dentistry, LSU, New Orleans
 "Thank you! Gregor you brought great insight into the materials!"
Dr. Denny Crafton, Rutland, VT
 "Outstanding Speaker!" Dr. Jeff Kleinheinz, Charlotte, NC
 "Excellent Presenter".  Dr. Jack Davis, Cyprus, SC
 "Gregor, you were a GREAT speaker, lets wow an audience together!"
Dr. Lou Graham (Founder, Catapult Education), Chicago, IL
 "Great knowledge of subject. Very interesting presentation of a difficult topic". Dr. Scott Kogler, Gonzales, LA
 "Great Presentation for a typically boring topic of discussion"
Dr. Paul Coombes, Rock Hill, SC