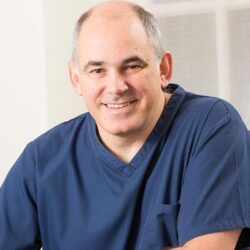 Wynn qualified in Dentistry at the Welsh National School of Medicine in 1984 and went on to achieve his DPDS in 2006. Since graduating Wynn has been in private practice.
Wynn has had a keen interest in aesthetics and restorative dentistry and has lectured extensively around the UK, Ireland and the United States of America. He has also had many articles published in Dental Journals.
Wynn's aim is to achieve the very best cosmetic result with the absolute minimum of tooth reduction. He believes that the wealth of tradition, combined with the very latest treatments, gives the practice a very special atmosphere.