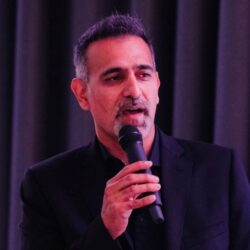 Tif Qureshi qualified from Kings College London in 1992. He is a private practitioner based near London, Uk and is one of the Past Presidents of the British Academy of Cosmetic Dentistry. He sits on the board of the British Association of Private Dentistry. He is also a Fellow of the International College of Dentists. Tif is also the winner of several prestigious awards including the Sverker Prize in Sweden and the Lifetime Contribution to Aesthetic Dentistry in the UK.
He is a clinical director of IAS Academy, an international faculty that provides mentored education for general dentists on a pathway from appropriate simple to comprehensive restoratively focused orthodontics. Tif helps to lead an educates network of trainers and mentors internationally ensuring quality delivery of education and ongoing mentoring. Tif has a special interest in orthodontics and truly minimally invasive restorative dentistry. He is also interested in monitoring the long-term benefits of this kind of scalable interceptive treatment.
He has committed his life's work to empowering dentists to offer a wide variety of treatments to many more patients. Tif was the original global pioneer of the Align, Bleach. Bond concept and Progressive Smile Design and teaches widely using clear aligners. He is also an experienced teacher in the Dahl concept to assist in minimally invasive, patient-centred dentistry. Tif lectures extensively internationally and has had many articles published on all these subjects.