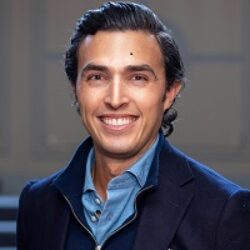 Dr Simon Chard BDS(Hons) BSc(Hons) qualified with Honours from King's College London Dental Institute. He has a practice limited to cosmetic and implant dentistry at Rothley Lodge Dental just outside of London, which he co-owns with his wife Dr Meghan Chard. He is also the co-founder of Pärla, an eco-friendly toothpaste tablet brand.
In 2015 he was voted the Best Young Dentist in London and also the overall Best Young Dentist in the UK at the prestigious Dentistry Awards. In 2019 he was selected as the 17th most influential dentist in UK dentistry as voted by the profession in Dentistry Magazine.
Simon sits on the board of directors for the British Academy of Cosmetic Dentistry and has a strong focus towards achieving optimal aesthetic results utilising minimally invasive techniques. Simon is a key opinion leader for digital dentistry and lectures internationally on digital workflows in cosmetic, orthodontic and implant dentistry.
Follow Dr Chard on instagram: @drsimonchard