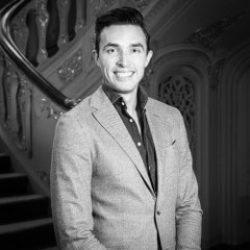 Simon Chard qualified with Honours from King's College London Dental Institute; he was awarded the prestigious Academy of Operative Dentistry Award given to the top student in the year for clinical dentistry, as well as receiving awards for root canal therapy and aesthetic dentistry.
Simon is passionate about his profession and since qualifying has undertaken extensive postgraduate education especially in the field of minimally invasive cosmetic dentistry.
Simon is Chair of the Membership committee for the British Academy of Cosmetic dentistry (BACD). Simon also finds time to lecture to other dentists nationally on the use of the advanced technique of CEREC CAD-CAM dentistry – a state of the art technology designed to provide porcelain veneers, crowns and bridges in 1 visit.
Simon is in practice in mixed and private dental clinics in Southwest London and Surrey. Outside of work Simon enjoys keeping fit as well as being a keen photographer. This love of photography has transcended into his day to day dentistry and he is particular passionate about this element of his clinical work.