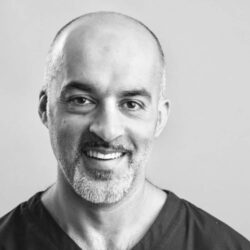 BDS, MFDS RCS (Edin), MPhil (Restorative), DPDS, Dip Implant Dent RCS (Edin), MPros Dent RCS (Edin), FDS RCS (Edin)
Specialist in Prosthodontics
Dr Riaz Yar graduated from the University of Liverpool in 1999. After spending some time in general practice Dr Riaz set up his own practice in 2003 before gaining MFDS from the Royal College of Surgeons, Edinburgh in 2005. Following this, in 2008 Riaz completed an MPhil in restorative dentistry and in 2011 completed a 4 year long M Pros Dent mono-specialty training in Prosthodontics at the University of Manchester where he is also an Honorary Clinical Teaching fellow in Prosthodontics.
In addition, Riaz is also an Internal examiner for the Membership of Joint Dental Faculties of the Royal College of Surgeons England and an Internal examiner for the Overseas Registration Exam and License in Dental Surgery of the Royal College of Surgeons England.
As well as completing the specialty prosthodontic training, Riaz has undertaken a Diploma in Postgraduate Dental Studies (DPDS) with the University of Bristol and a Diploma in Implant Dentistry with the Royal College of Surgeons, Edinburgh.
Dr Riaz is also a Joint Director of The Square Advanced Dental Care – a specialist referral centre established in 2011 with the ethos "experience excellence"  in dentistry,
Dr Yar lectures nationally and internationally and is a keen advocate of postgraduate teaching and this is evident with the setting up of RED (Restorative Education of the Dental Team) Square – providing a MSc in Restorative Dentistry in partnership with the University of Chester for which he is the programme director.
Currently, he is completing a Masters in Soft tissue around teeth and implants with Professor Zuchellii at the University of Bologna.