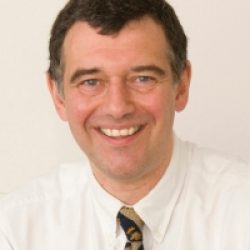 Oliver is the Chair of the BACD Credentialing Committee.  Oliver qualified from the Royal Dental Hospital, London in 1983. He has extensive experience in all aspects of cosmetic and general aesthetic dentistry and owned a successful private practice in Chesham Buckinghamshire until 2001. He was Lead Cosmetic dentist for Oasis Healthcare ltd (Dentics) between 2001 and 2011 when he opened The Harman Dental Clinic in Tunbridge Wells. He is also Cosmetic Consultant to Siluetti Plastic Surgery Hospital in Helsinki and the British Centre of Excellence in Dentistry, in Riyadh, Saudi Arabia.
His cosmetic dental work can be seen on over a dozen episodes of Living TV's Extreme Makeover UK, more than any other dentist. He regularly writes and lectures internationally on cosmetic and laser dentistry.
In 2010 Oliver became one of only two UK dentists to achieve the prestigious British Academy of Cosmetic Dentistry Fellowship Award (BACD). (Fellowship is an Award for Excellence in Advanced Cosmetic Dentistry judging the process and outcome of a wide range of actual cosmetic dental cases.)
He was a member of the Oasis Healthcare PLC Clinical Board (2005-2007) and was a member of the Oasis Healthcare Ltd Specialist Forum (2008-2011). He is also a Director of the BACD and is an accreditation examiner.
Oliver now lives in the Lake District and in between his busy professional life he spends time with his partner Fiona and the four children they have between them. He enjoys skiing, golf, walking, house renovation and gardening.