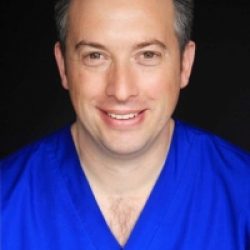 Neil runs a predominantly private practice near Stonehouse in Gloucestershire, on the edge of the Cotswolds. His practice has been amalgam free since 2006.
With an interest in occlusion, Neil started his training with the Dawson Academy in 2007, studying the Core Curriculum in the UK under the mentorship of Dr Ian Buckle. In 2018 he was presented "The Concept of Complete Dentistry" award by Dr Peter Dawson and Dr John Cranham.
His work focuses on Comprehensive Dentistry, Implants, Orthodontics, Digital dentistry and TMJ problems.
He has lectured internationally on cosmetic dentistry and now regularly teaches throughout Europe for the Dawson Academy UK.
He spent 4 years on the Board of Directors of the BACD and organised the Bristol BACD regional meeting for 8 years. He is currently a member of the BACD, ADI and Gloucestershire Independent Dentists.