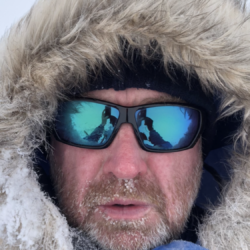 Dr Neil Counihan is a serial entrepreneur, business coach, academic, and Executive Chairman of The Extreme Leaders.
Whilst London has always been his home, he has lived and worked on four continents. Each one has allowed him to work with differing cultures, dynamics, and people. Travel extends the horizon, so his decision to trek to both Poles in 2019 and 2020 was an easy one. Each expedition demonstrated his fortitude and resilience on new levels but never allowed for an ounce of arrogance or fragile mindset. When committed to continued learning, mistakes are as essential as shining success.
Neil has worked as a Doctor of Orthodontics for thirty years, founding and selling two of the most prestigious specialist private clinics in the UK. Building successful teams, inspiring them to succeed against all odds, both economically and strategically, delivering excellence, and exceeding expectations are all things Neil believes can benefit every individual and institution.
Knowledge is power! To develop his medical awareness and keep himself current he gained a Masters in Stem Cell Regenerative Medicine from Kings College, London, in 2019