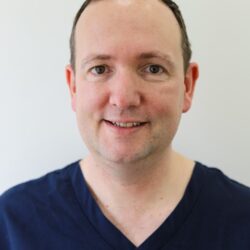 Michael Alan Gow MFDS RCPS (Gla) BDS (Gla) MSc Hyp (Lon) PGCert (Edin)
Mike has had a passion for helping people who have dental anxiety and phobia for many years and has become well known in this field among the dental profession. He has helped hundreds of very anxious patients, and lectures to dentists all over the world to teach them new ways to help their anxious patients as well. Mike graduated from Glasgow University's Dental School in 1999 and undertook formal hypnosis training with The British Society of Medical and Dental Hypnosis soon after.
In 2003 he trained in the conscious sedation techniques of intravenous and inhalation sedation with The Society for the Advancement of Anaesthesiology in Dentistry. By 2005, he had graduated with a Masters in Hypnosis Applied to Dentistry from University College London having been awarded a 'distinction' for the Diploma and then completed a Postgraduate Certificate in the Management of Dental Anxiety from the University of Edinburgh.
Mike is a Past President (2008-10, 2014-16) of "The British Society of Medical and Dental Hypnosis (Scotland)" and has gained the European Certificate of Hypnosis. He has published many articles, case studies and book chapters on hypnosis and dental anxiety management and has appeared on TV several times (including BBC's Horizon) demonstrating the use of hypnosis in dental pain control. He has also appeared on "The History of Britain" with Tony Robinson to talk about the history of dentistry. He is Chairman of "The Henry Noble History of Dentistry Research Group".
Mike has four young children who all keep him terribly busy. He enjoys travelling overseas with his wife, going to the football, family tree research, history of dentistry research, fly-fishing and Scotch whisky (he even has an SVQ Diploma in Single Malt Whisky!).