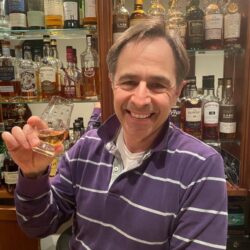 Known to his family and friends by his Hebrew nickname – Maish,
Maish Weinstein grew up in Johannesburg.   He then studied dentistry at Witwatersrand University followed by two years as an officer in the South African army.  After the army, he married Gail and they left on a two-year adventure, basing themselves in London.  Two years have now become 38 years!  Maish runs a dental practice in Southfields and Gail is a teacher at North London Collegiate School.  They have three sons and two grandsons.
Maish is a keen cyclist and generally a health and fitness fanatic.  One of his special interests is single malt whisky and over the past twelve years, he has presented whisky tasting evenings – almost exclusively to raise money for charity.