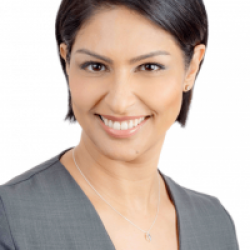 The main focus of work for Dr Suri is fixed prosthodontics, aesthetic dentistry and occlusion She is dedicated to providing the highest level of care to her patients and heads a practice that has been highly commended for its patient care and clinical expertise.
She is a graduate of the "Kois Centre" Seattle, USA and is heavily involved in postgraduate teaching in the field of restorative dentistry and has lectured nationally and internationally.
She is the author of the book "Creating Smiles" an invaluable aid for dentists in achieving the aesthetic harmony for a bespoke smile design. The book is the product of 10 years of advanced restorative dentistry carried out at her practice. It ensures that full mouth restorations result in predictable smiles that dentists and patients can design with precision.
Dr Suri serves on the editorial boards of  Private Dentistry and Aesthetic Dentistry today, and is a judge for the Aesthetic Dental Awards in the UK.