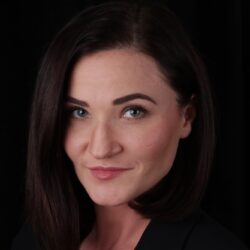 Jurgita Sybaite BDS (Vilnius), MSc RDP (London)
Jurgita is a Restorative Dentist and has completed her Master's degree at the UCL Eastman Dental Institute in Restorative Dental Practice (2019). She was awarded with Distinction and the GC UK post-graduate prize for excellence in clinical and academic achievement.
Jurgita's clinical and research interests include smile aesthetics and the role of morphology in aesthetics and occlusion. Her passion for visual arts has led her to develop a particular interest in designing smiles using the art and science of morphology and function.
She teaches how to train to achieve aesthetic excellence through observational tooth drawing, waxing, and anterior and posterior composite restorations.
Her artistic feel, in-depth clinical understanding and attention to detail blend beautifully to provide outstanding aesthetic and functional clinical results.
Jurgita works in a specialist practice in London Harley Street alongside the world-renowned Dr Basil Mizrahi.
She is a Guest Lecturer at the Eastman Dental Institute, where she teaches restorative post-graduate dental students on aesthetic and occlusion topics. She also runs courses in Comprehensive Aesthetic and Restorative Dentistry at Mizrahi Dental Teaching academy, where she covers the topics on smile aesthetics, smile design, anterior direct and indirect restorations and occlusion.