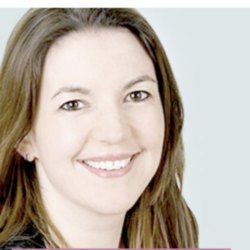 Dr Elaine Halley graduated from the University of Edinburgh in 1992 and achieved her membership of the Royal College of General Dental Practitioners in 1995. She is a past president of the British Academy of Cosmetic Dentistry and is accredited by the Academy.
She has a Masters of Science degree in Restorative and Aesthetic Dentistry with distinction from the University of Manchester. She is a member of the master group of DSD dentists accredited by Christian Coachman and is an official DSD instructor. She is also an Opinion Leader for Ivoclar Vivadent and lectures throughout the UK, Europe and the States. She serves on the Editorial board for Private Dentistry and Aesthetic Dentistry. She has authored numerous articles on clinical dentistry and the business of dentistry.
Elaine has private practices in Perth and Edinburgh. Cherrybank Dental Spa have won numerous awards including Outstanding Customer Service in the Chamber of Commerce Awards, Best Marketing in the Private Dental Awards, Best Employer for Elaine in the Scottish Dental Awards. Both practices have been awarded the Good Practice Standard from the British Dental Association and Investors in People Awards.