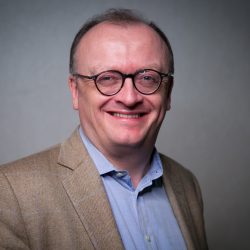 Dr Christopher Orr is one of the UK's most prominent cosmetic dentists, who practices cosmetic and restorative dentistry in his multidisciplinary clinic in central London.  He is an Accredited Member of the British Academy of Cosmetic Dentistry and also a Certified Member of the European Society of Cosmetic Dentistry.  He was voted at the most influential private practitioner in the UK by the readers of Private Dentistry magazine in 2013.
He is also a Past President of the British Academy of Cosmetic Dentistry as well as being a Past President of the Odontological Section of the Royal Society of Medicine, a former Director of the American Academy of Cosmetic Dentistry and former Course Director for the MSc in Aesthetic Restorative Dentistry at the University of Manchester.
As well as these responsibilities, he was Director of Credentialing and Chairman of Accreditation Examiners at BACD for several years, and is currently Chairman of the judging panel for the Aesthetic Dentistry Awards, the UK dental industry's aesthetic awards programme.
Through Advanced Dental Seminars, he is the sole lecturer for a one-year comprehensive course in cosmetic dentistry and aesthetic restorative dentistry for general dentists – the UK's most popular courses on the subject with over 1,000 dentists who have completed the programme over the last 10 years.  The ADS facility at London Bridge comprises the largest privately-owned postgraduate training facility in Europe.  In addition he lectures extensively around the UK and abroad, having been an invited speaker at conferences throughout Europe, North and South America and Asia.
His work has been widely featured in the UK and international press, across radio, television, print and online media.  Dr Orr has recently authored an interactive learning title on Digital Clinical Photography and the production of a BBC documentary on the science behind cosmetic treatments.
Outside of dentistry he enjoys wine, cooking, photography and travel.  Usually he tries to combine all of these by travelling around the world with his wife to eat, drink and photograph new things.