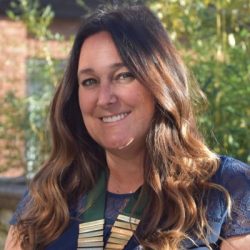 Debbie McGovern's passion for patient care is matched by a gritty determination to improve the status of dental therapists while she is BADT President.
She is also planning to engage with student dental therapists. She wants each university to have a dental therapy student representative so therapists of the future are thoroughly invested in. BADT was established 57 years ago and during her Presidency she wants to build a strong agenda and committed membership.
She has big ambitions. 'I would love it,' she said, 'if during my presidency I can build a profile around what therapists can do.' Even within dentistry, there are people who think therapists can only provide small fillings to children. But, she says, they can provide all sorts of fillings from an amalgam to a large composite on patients of all ages.
Says Debbie: 'Dentists' skills are so much better employed elsewhere. We should be encouraged to get on with the routine restorative work.' She is aware that some general practices have introduced therapists to their team but it hasn't worked because the right systems aren't in place.
Debbie has been in dentistry for over 25 years having started out as dental nurse at Liverpool University Dental Hospital (LUDH). She went on to do a Bachelor of Science degree – Oral Health Science – in 2004 at Manchester University. She was one of the few final year students to undertake the combined Dental Therapy and Orthodontist Therapist degree. During her 13 years on the council of BADT she has held several roles including the Chair and now President. Everything goes in fours for Debbie, who with her husband has 4 practices (1 private and 3 NHS), 4 children and 4 is the number of the house where she lives!