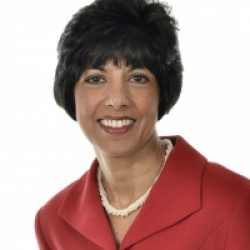 Yasmin George qualified from Guys Hospital Dental School in 1988 and has worked as a GDP in private practice in Surrey since 1993…. with one short break in 2006.
Yasmin has taught at King's College Faculty of Dentistry and been an Examiner for the National  Examination and Certificate in Dental Sedation for Dental Nurses. She is a full member of BACD and BAAD, has served the BDA and BACD at committee level for a number of years and is on the Editorial Board for Aesthetic Dentistry Today.
Yasmin has been on the Advisory Board and the Visiting Faculty at The Pankey Institute in Florida since 2009 and teaches there regularly.
Most recently she has been involved in the development of continuing education in orthodontics for  general dentists, working with City of London Dental School and the Academy of Dental Excellence (ADE).
Yasmin is currently completing an MSc in Orthodontics and holds Fellowships from IADFE and Pierre Fouchard Academy.
Yasmin is also a wife and mother, and is committed to helping dentists develop and understand "relationship-based dentistry" as they seek fulfilling careers and work/life balance.