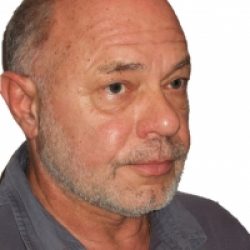 TOM BEREZNICKI BDS (Edin), MDTFEd
Tom graduated from Edinburgh in 1976, moved to London and worked at Guy's and The Royal Dental Hospitals before entering general dental practice in 1978. In 1982, he opened his own private practice as a 'squat' in Queensgate before moving himself and his patients to join Dawood & Tanner in January 2011. His Special Interests lie in all aspects of Restorative Dentistry but in particular Occlusion and Emergence Profile.
In October 2013 Tom was appointed as an Honorary Clinical Teacher one day a week in the Department of Primary Dental Care (PDC) at King's College Hospital, Denmark Hill, and started teaching in January 2014. In January 2017, he was appointed as a Regional speaker to The British Academy of Cosmetic Dentistry on the subject of Occlusion. In March 2017 he was co-opted to The Advisory Board in Primary Dental Care at The Royal College of Surgeons Edinburgh. In June 2017 he was appointed as Extra-curricular Education Co-ordination Officer in the King's College London Dental Institute Students Society. In July 2017 he also joined the Steering Group of The Faculty of Dental Trainers at The Royal College of Surgeons Edinburgh.
More recently, Tom has been appointed as a Member of the Clinical Board of Tooth Wise, a new-media/technology company delivering news and resource to those involved in dentistry.  In the FMC Dental Industry Awards, the company won 'The Best Use of Facebook' Award 2016 and was The Finalist in 'The App of The Year' Award 2016.
In March 2018 he became a Member of The Faculty of Dental Trainers at The Royal College of Surgeons, Edinburgh (MDTFEd). In April 2018, he became Staff President of The Kings Students Dental Society.
Originally he lectured on The Creation and Duplication of Emergence Profile but now primarily lectures on Restorative Aspects of Occlusion at postgraduate level. He also lectures at undergraduate level on a variety of topics in Restorative Dentistry as well as mentoring younger dentists in their careers. He has had articles published both here in the UK and in The States.