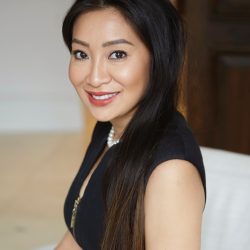 Dr. Sheila Li is a multi award winning cosmetic dentist, qualified from Kings College London, and has a special interest in full face harmonisation and beautification in the field of Aesthetic Medicine.
She is the medical director at Beyond Medispa, Harvey Nichols, where she looks after a team of aesthetic doctors, and sees high profile patients for cosmetic treatments. She also sees patients at the Dr Leah Clinics and Advanced Dental Practice in London.
Sheila is also heavily involved in The British Academy of Cosmetic Dentistry where she sits on both the education and young members committees promoting the lifelong learning and clinical excellence of dentists in ethical, minimally invasive cosmetic dentistry.
Sheila is one of the directors of The London Academy of Aesthetic Medicine and over the last 4 years, has delivered non-surgical injectables training to more than 450 doctors, surgeons, dentists & nurses. She is currently completing her Masters in Aesthetic Medicine at Queen Mary University of London. Sheila is passionate about raising the standards in the practice of safe and ethical facial aesthetics, and equipping dentists with an interest in facial aesthetics, with the skills to practise safely and confidently.