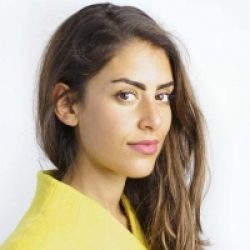 Dr Eskander is the winner of Best Young Dentist at the Private Dentistry Awards 2016. She is a multi-award nominated practitioner and also won the Aesthetic Award for her botulinum toxin case in 2017 at the Aesthetic Dentistry Awards. She graduated from Leeds University in 2010 and completed her vocational training in Kent. During this year she won the prize for the 'Best Case Presentation' – a complex restorative case which involved several disciplines in dentistry.
Dr Eskander is dedicated to post graduate training and has successfully passed her MJDF examinations. She has received a certificate for the completion of a 1 year course for aesthetic dentistry with Chris Orr.
Rhona is a fully certified Inman Aligner provider and a Diamond INVISALIGN provider allowing execution of orthodontics. Additionally, she has been trained by one of the UK's leading cosmetic dentists at the Smile Academy providing complex cosmetic dentistry.
Rhona has been an aesthetic trainer and has trained students in another academy and has been praised on her one to one help to students. She continues to inspire students in facial aesthetics and dental aesthetics by also providing invaluable knowledge in marketing and ethical sales.
Her main place of work is in Chelsea Dental Clinic where she aside from general dental treatments she is able to focus on smile transformations. Dr Eskander believes that helping patients get the dream smile they want, gives her patients the confidence they need to often create positive change in other areas of their life as well.
Dr Eskander frequently contributes articles to dental magazines and major magazines and newspapers. She has featured on This Morning and regularly speaks at educational events for dentists and occasionally the public.