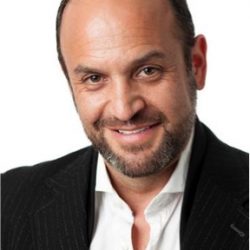 Dr Gluckman completed his dental training at the University of Witwatersrand in Johannesburg in 1990.  After spending a number of years in a general practice he completed a 4-year full time degree in Oral Medicine and Periodontics at the University of Stellenbosch in Cape Town, which he completed with distinction (Cum Laude) in 1998.  He was intimately involved in the development of the postgraduate diploma in Implantology at both The University of Stellenbosch and later at the University of Western Cape.  He is currently in full time private practice in Cape Town  He is the director of the Implant and Aesthetic Academy, which is a private post graduate training facility in South Africa currently providing a complete postgraduate training program in Implantology.  The Academy is accredited by The University of Frankfurt and Stoneybrook University, New York and Dental XP as a training facility for their online externship diploma.  He has been involved in Implantology training for 20 years.
Dr Gluckman was the author of the monthly Implantology corner for the South African Dental Journal and is the immediate past president of the South African Society for Dental Implantology and is on the board of the Southern African Association of Osseointegration (SAAO).  He has served as the secretary of the South African Society of Periodontics.  He has lectured extensively nationally  and internationally and is a member of Dentsply / Friadent's Master Speakers Program.  He is on the experts panel of the international educational website Dental XP and is on the Dental XP scientific board.  He is on the Editorial board of the South African Dental Journal as well as the Indian Journal of Prosthodontics and is an Associate of the College of Medicine and Dentistry of South Africa.
His special interests are immediate placement/ immediate load as well as soft tissue aesthetics and periodontal plastic surgery.  autogenous bone augmentation especially bone harvested from the palate and three-dimensional bone augmentation.