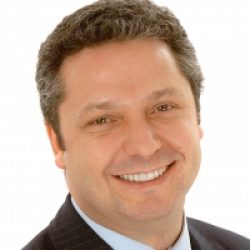 Dr David Bloom is a graduate of the Newcastle-upon-Tyne Dental School, and has been practising his passion for dentistry for 24 years. In that time David has become recognised as a leader in the field of dentistry, David is trusted both by celebrities and other dentists seeking treatment for themselves. David now instructs and lectures nationally and internationally, and is a sought after expert working for a range of dental practices
David focuses on preventative care, by giving each and every patient not only a beautiful, natural smile, but a healthy one also.  David ensures that the patient's oral health is his primary focus when completing any treatment plans and work carried out. This he believes is key to patients a long lasting and healthy smile and a happy patient. David believes that communication is of great importance, every patient receives full and informative advice which allows the patient to make the right decisions for them individually. He prides himself on his attention to detail, and insistence on using only the very best materials.
David believes that having previously worked in the same dental studio from 1990 until 2013 has enabled him to really understand what works and what doesn't therefore giving his patients the best possible care. David works with other specialists but believes it is his role to be the leader of the team ensuring all work is completed to the highest possible standard.