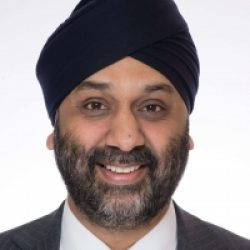 Boota graduated from Liverpool University in 1992 and after working as a general dentist for 18 months, he started a 2 year postgraduate Masters degree in Periodontology at Liverpool University. This was completed in 1997 and subsequently became a part time lecturer in the Periodontal Department.
In 2000, after passing the Membership in Restorative Dentistry from the Royal College of Surgeons (England) he was entered onto the General Dental Council's specialist register in Periodontics.
Boota has taught at both Liverpool University and Birmingham University Dental Schools. He is the clinical director of a large multi specialist referral practice, working closely with other specialists, general dental practitioners and hygienists/therapists providing a comprehensive referral service for advanced dental problems.
Boota has worked at the same practice for 20 years and for the past 15 years, his work has been limited to Periodontics and Implantology. He has placed over 4000 implants over the past 22 years, with a high success rate.
He is an active member of the British Society of Periodontology, the American Academy of Periodontology and the Association of Dental Implantology.