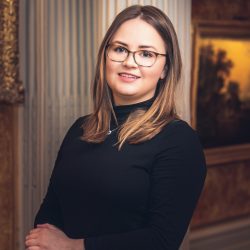 Director of Membership
Dr Lydia Sharples first joined the BACD as a student. Previously, she has chaired the Young Membership Committee. She is now Director of Membership and works with the committee to ensure BACD members get as much value from being part of the academy as possible.
Lydia works in private practice in Marlow, Buckinghamshire, and is committed to providing the highest level of care possible for her patients. Her dedication to providing clinical excellence has led her to undertake a number of post-graduate qualifications in aesthetic and cosmetic dentistry.